It's time for another Kiwi Crate review. I got this box a few days ago and my daughter Saylor has been hot on my trail about getting the pictures taken so she could play with it! ;) This month's Kiwi Crate box was the Discovering Dinosaurs box which included not one but two crafts! We are in the middle of our first snowstorm of the season, so I decided it was time to get this review on the blog so she could have something to do since we were stuck inside the house today!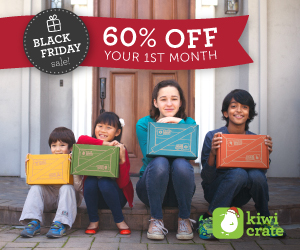 What is Kiwi Crate? Kiwi Crate is a monthly subscription service that delivers crafts and activities for kids. Kiwi Crate is priced at $19.95 per month , but you can get your save 60% of your first box by signing up through this link.
Inside the Kiwi Crate November 2014 Box:
Kids Scissors
Dinosaur Fossils Craft Kit
Dinosaur Dress Up Feet Craft Kit
Kiwi Crate Explore Magazine
Inside each box, there is an issue of "Explore! Magazine", which is a signature Kiwi Crate magazine which includes fun activities and fun facts. Also included were graphically detailed instructions for both of the crafts "My Dinosaur Dress-Up" & "My Dinosaur Fossils".
Below are the supplies to make both crafts including the felt pieces for the feet and mask & the clay and imprint stencils for the fossil craft.
I've also noticed that each month, they send a high quality tool. Last month we got a great star puncher and this month we got a pair of heavy duty kids scissors (in protective packaging of course!) :)
This is what the Dinosaur fossils Craft looked like. It came with some soft clay and stencil imprints. The nice thing about this project is that she was able to roll out the imprint and start all over again.

Even the inside of the box is fun! The kids can color this box and then use it to store craft supplies or crayons!